Testing policies: Optional, Flexible, and Blind
Although the SATs and ACTs are synonymous with US college admissions, not all universities require the SAT or ACT! Each university follows their own standardized testing policy, and while almost all US colleges will assess any test scores sent to them, many universities popular among international students operate under policies known as Test-Optional, Test Flexible, and Test Blind.

Test-Optional universities are those that leave it up to the student whether or not they want their scores to be assessed. These universities understand that a standardized test score may not best represent a student's ability, and allow for a student to show themselves in their best light. However, it can be important to remember that this isn't a free pass to apply with weaker grades! Test-Optional universities will still compare their applicants against each other, and test scores can still be on the table when comparing between similar candidates.
Examples of universities that are test-optional include the University of Chicago1 "First-Year Applicants." College Admissions, collegeadmissions.uchicago.edu/apply/first-year-applicants. Accessed 19 Nov. 2020., Wesleyan University2 "Standardized Testing, Wesleyan University – Wesleyan University." Apply,, and Brandeis University3 "Test-Optional Policy | Apply | Undergraduate Admissions | Brandeis University." Test-Optional Policy, www.brandeis.edu/admissions/apply/testing.html. Accessed 19 Nov. 2020.

Test Flexible universities, on the other hand, require some form of tests – but allow the applicant to choose among several different options. The SAT/ACT are very often the expected choice for the majority of candidates, but AP Exam grades, IB diploma results, SAT Subject Tests, or results from various other finishing exams such as the GCE A Level and HKDSE. These universities aren't quite as free as the Test-Optional universities, and they often do stipulate specific exam subject combinations that must be presented to apply under their Test Flexible policy, so make sure you check carefully.
Examples of Test Flexible universities would be NYU4Nyu Web. "Standardized Tests." Standardized Testing Policy, www.nyu.edu/admissions/undergraduate-admissions/how-to-apply/standardized-tests.html. Accessed 19 Nov. 2020., Middlebury College5 "Standardized Tests." Middlebury College, 13 Oct. 2020, www.middlebury.edu/college/admissions/apply/standardized-tests., and Boston University6

Bernadel, Rachelle. "Test-Flexible Admissions at Boston University and Fordham University | IB Community Blog." Test-Flexible Admissions, 5 Jan. 2019, blogs.ibo.org/blog/2019/01/05/test-flexible-boston-fordham.
"Boston University Freshmen Applicant Information | Admissions." © 2020 Boston University, www.bu.edu/admissions/apply/first-year/#Tests. Accessed 19 Nov. 2020. (note that BU has temporarily changed to a fully Test Optional policy for Fall 2021 / Spring 2022 due to COVID).

Finally, some universities state that they are Test Blind, meaning that they will not assess standardized test scores at all, even if the student insists on submitting them. Test Blind universities are less common than the two policies outlined above; however, some universities may be Test Blind only for certain subsets of their applicants. A good example of this is Northeastern University7 Northeastern University. "International Applicants." Northeastern University Admissions, 10 Nov. 2020, www.northeastern.edu/admissions/application-information/international-student-admissions., a top 40 university that in previous years was Test Blind specifically for all international students and Americans living abroad (under COVID, they have temporarily changed this policy to Test-Optional). The extremely popular University of California system universities, including UC Berkeley and UCLA, will also be becoming Test Blind beginning 2023, which is certain to shake up the admissions landscape.
Test Blind universities often cater to large international student populations where many of their candidates may be qualified, but do not have access to testing opportunities and resources. By running a Test Blind policy, these universities can ensure that they attract these candidates, without hurting their own university ranking (which is heavily influenced by the average test scores of accepted students).

Test-Optional universities under COVID: What you need to know
With the recent turmoil in college admissions due to the COVID-19 crisis, many universities have updated their Standardized Testing policies on a temporary basis, joining a steadily increasing list of universities with Test-Optional and Test Flexible admissions standards. What this means is that they allow students to not submit the SAT or ACT test scores, and still be considered for admission. While this may sound like it relieves one burden from students, in our experience as U.S. college admissions consultants in Hong Kong, so-called "optional" parts of an application shouldn't be taken at face value!
It's important for our students to understand the implications that each choice in their college applications can have, and that includes whether to submit standardized test scores, even when they're optional. Here are four facts about Test-Optional policies that you need to know:
1. More and more universities have been going test-optional and have been for years. But this is a trend that's limited to certain kinds of universities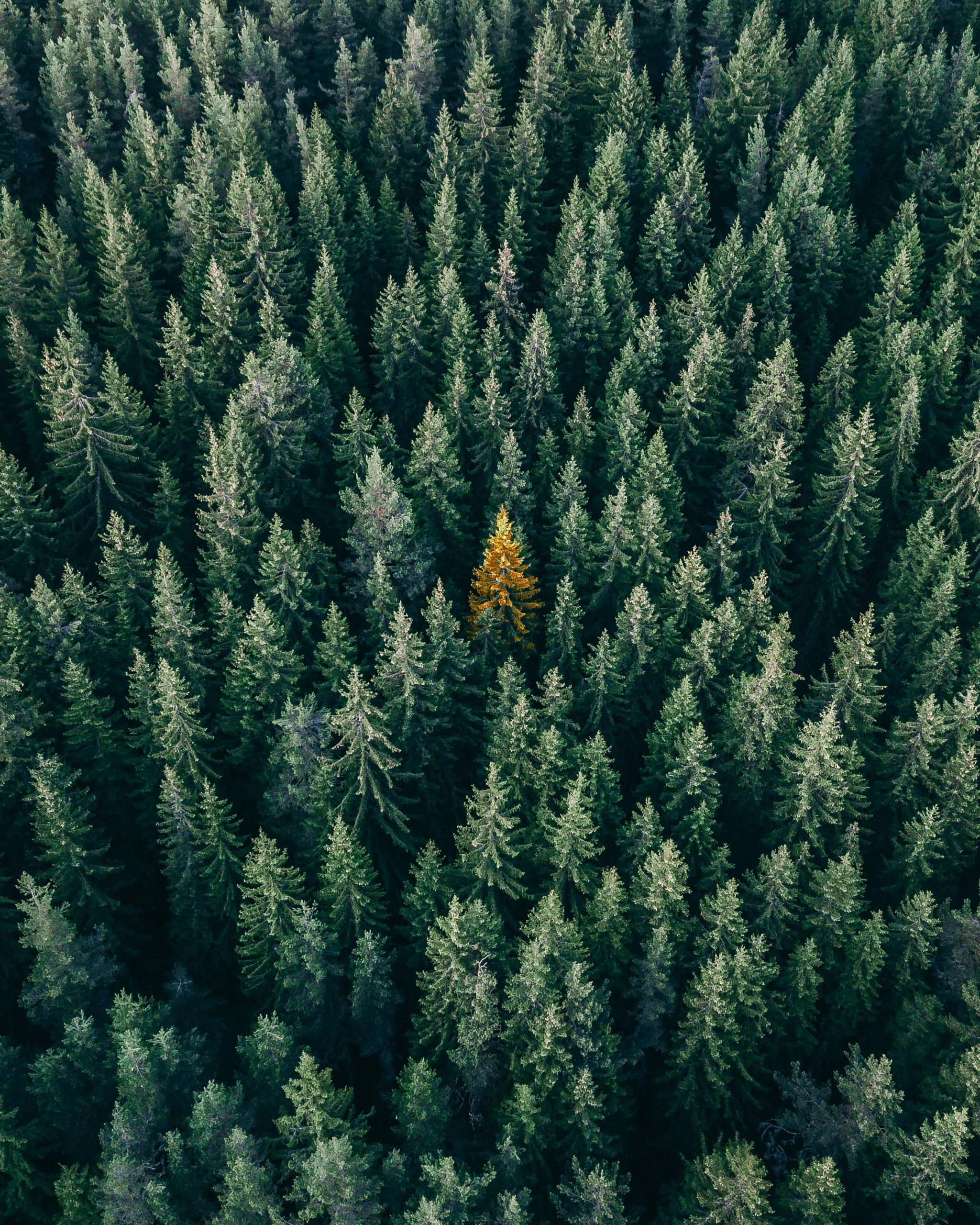 Test-Optional universities are not a new trend. Prior to 2020, the US already had over 1200 four-year colleges and universities with Test-Optional policies. With research showing that there are better indicators for college readiness, namely high school GPA and class rank, universities interested in gaining a wider applicant pool choose to remove SAT and ACT requirements, allowing more students to apply. This is especially true for liberal arts colleges, which are often academically as rigorous as more well-known universities but don't have the recruitment reach of the big names.
So what does that mean for popular universities with applicant numbers in the hundreds of thousands like UCLA, or hypercompetitive universities with single-digit acceptance rates like MIT? These universities don't worry about finding enough applicants and have resisted this change, because the SATs and ACTs still give them one more data point to differentiate the outstanding from the merely excellent.
2. Test optional policies are designed to increase accessibility and diversity, not so students can hide bad scores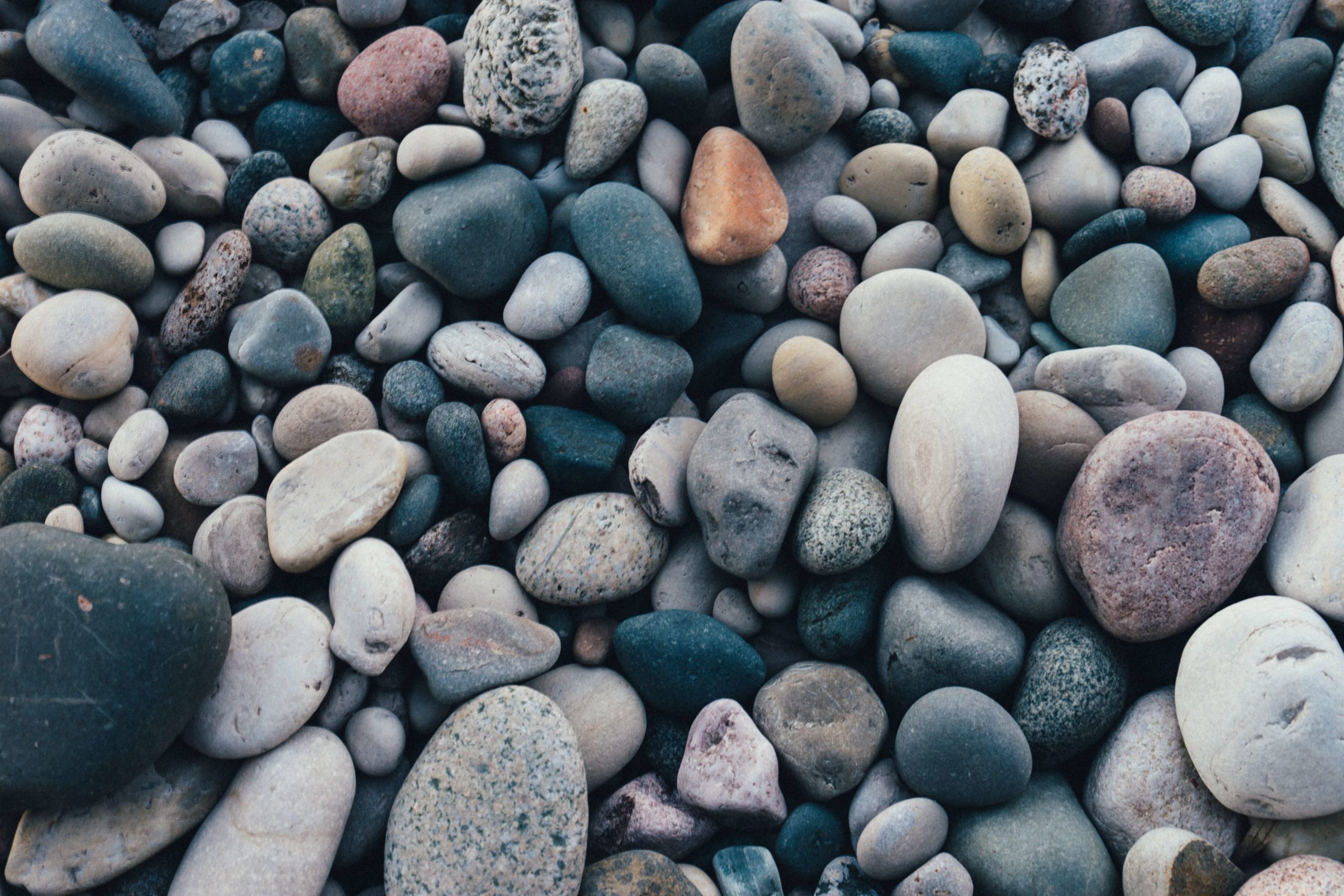 When the University of Chicago announced in 2018 that it would be adopting a Test-Optional policy, the news made waves – it was the highest-ranked university at #3 in the US to announce that it would no longer be requiring either the SAT or ACT. Here in Hong Kong, many students decided that that would be the perfect chance to apply – but were promptly rejected despite having strong applications besides a lack of standardized test scores. With the admissions adage that "optional is never truly optional," it's important to note that universities often promote Test-Optional policies to specifically engage with underprivileged and first-generation college students, who don't have the resources to even take these tests. At UChicago, this was done as part of their Empower Initiative, which was set up to "increase access to UChicago by expanding access for first-generation and rural students."
For international students, especially in a competitive and relatively wealthy place like Hong Kong, students need to ask themselves whether they are the target audience for these initiatives. And if not, imagine what it looks like from the college's perspective – it's like a successful CEO walking into a food bank for a free meal! Understanding a university's institutional needs and initiatives helps students match themselves to what their dream university wants, improving their chances of getting in.
3. Standardized test policies are used strategically by universities to play the rankings game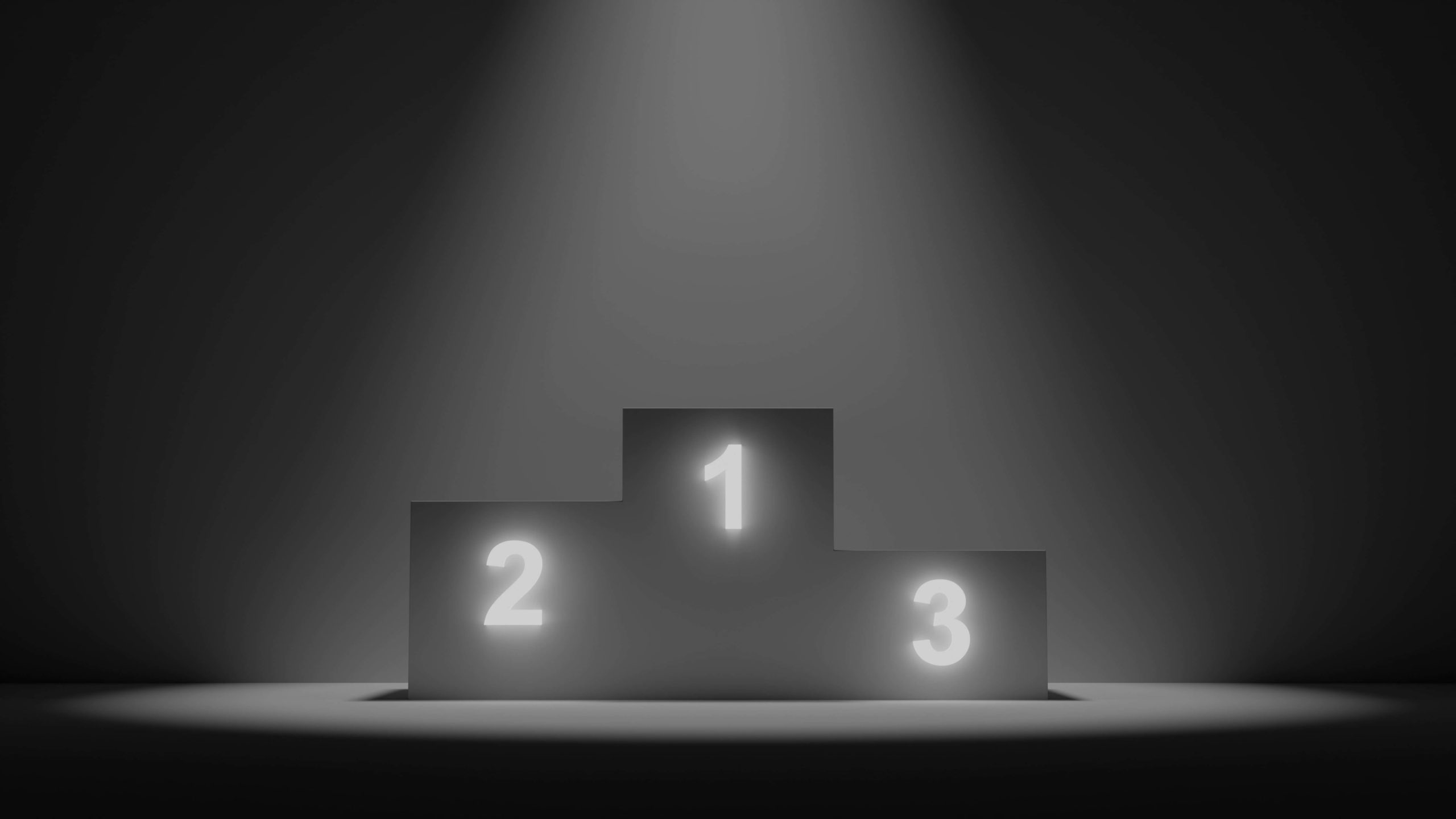 While it's commonly said that the top few universities such as HYPSM (Harvard, Yale, Princeton, Stanford, MIT) can choose any student they want in the world, the truth is that universities in the US are constantly competing amongst themselves for the best candidates. While Test Optional policies do serve to promote diversity by reaching out to new applicant pools, they also allow universities to rise in the rankings by becoming "more selective" – with more applicants, the universities can reject more candidates, a key component of the popular US News & World Report rankings. At UChicago again, applicants rose from 31,484 applicants in 2018 before the test policy change, to 34,648 just one year late – a nearly 10% rise in the number of candidates. This led to their acceptance rate dropping from 7.9% to only 6.2%, making it one of the most selective universities in the nation.
What this means for our students is that they need to assess whether they are a genuine fit for the university, and not blindly attempt to apply for universities that are out of reach, only to be rejected out of hand. This is especially true for the popular universities with test-optional policies, as they attract many candidates, many of whom will have strong test scores!
4. The SAT and ACT is a standard for comparison between high schools in different countries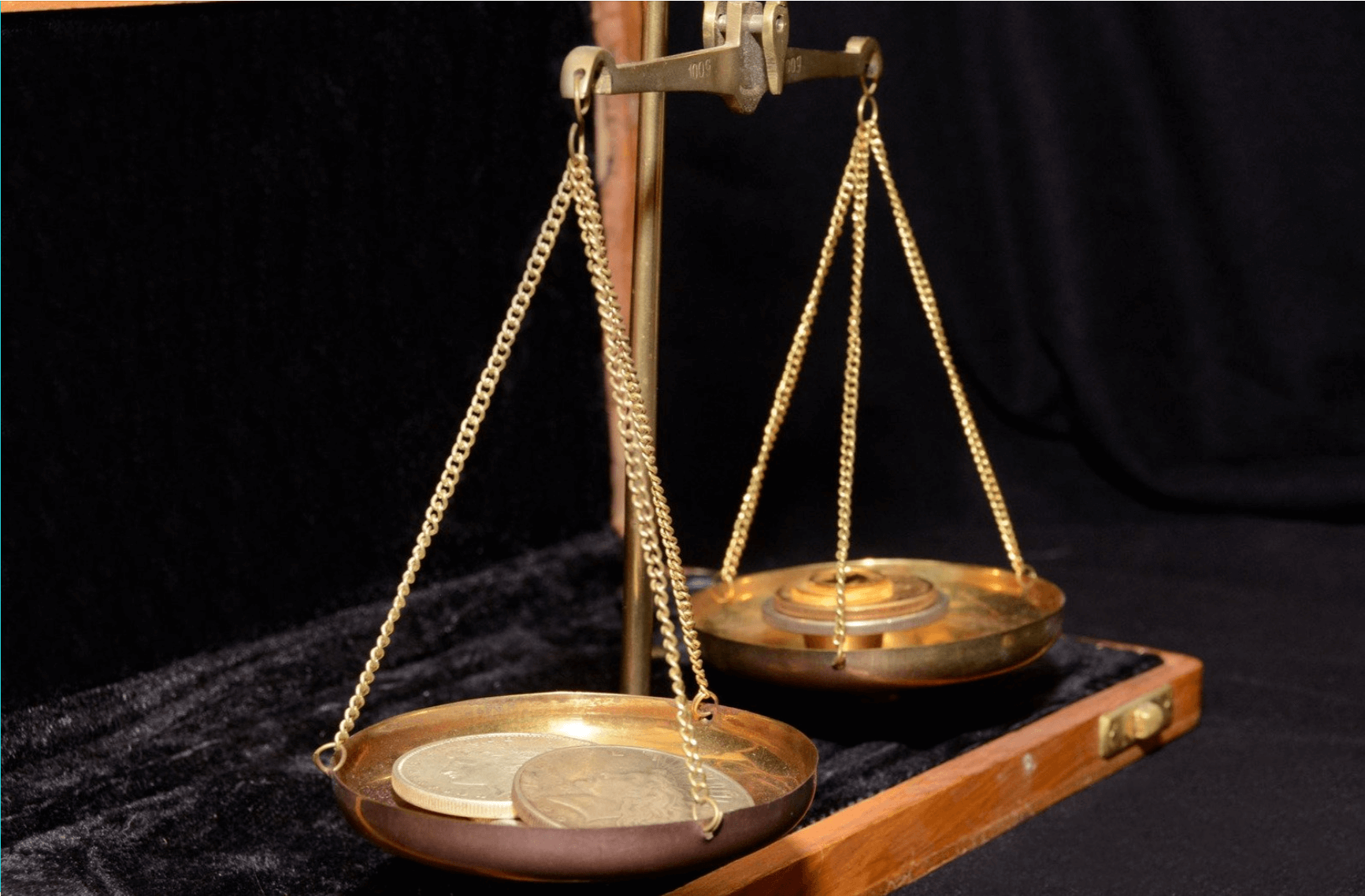 For students in Hong Kong and other countries, the SAT and ACT can be an important equalizer when admissions officers are unfamiliar with the local curriculum. This is especially true for our students in Hong Kong, where there are several different school curriculums on the market (and sometimes even within the same school), and especially because grading standards within a school can be very different. Taking the SAT or ACT, even when it's not strictly required, gives students more corroborating evidence that their grades are competitive.
When should I take the SAT / ACT?
We often get questions about the optimum time to take standardized tests such as the SAT and ACT. The answer depends on when you are ready – and it's critical that students not jump into these tests unprepared. Here in Hong Kong, many parents push their children to take the tests early to get more practice in, but that can be a path fraught with peril for a number of reasons.
Doing the test too many times can be a major red flag to universities
Many students have heard that you can't do the SAT more than three times. But that isn't strictly true – neither the College Board nor the ACT will limit the number of times a student can register for and take their tests. But according to admissions officers, a student taking the test more than three times may be wasting his or her time that could be better spent doing more productive things. Remember that admissions offices use Holistic Admissions, and it's never just one test result that can get a student "in".

As an Admissions Consultant, my recommendation is for students to make sure they are ready before taking the tests, even as just a trial. Taking the tests too early can be demotivating if the test seems impossibly hard, and there's very little advantage to gain from doing so. In fact, if a university sees a student try the test when they are obviously unprepared, it calls into question that applicant's judgment and self-awareness! Instead, use other resources, such as mock tests and test prep, to get prepped and ensure you are ready to do your best.

Only doing the test once can also be questionable
According to most admissions officers, their preference is for a student to do the test at least two times. Think about it from an admissions officer's perspective: if a student only tries the test a single time and stops there, does it mean he or she isn't willing to improve further? Or maybe the student was just lucky on that day and doesn't feel confident about trying the test again. The bottom line is that having two corroborating test scores can give confidence to the admissions officer that the scores can be trusted as representative of an applicant's ability.
What this means is that the sweet spot is between 2-3 tests. With both the SATs and ACTs being held about six times a year, we often recommend students begin preparing for tests in the summer after their Sophomore year (G.10 / Y.11 / F.4), and aim to finish their first test between December and March of their Junior year (G.11 / Y.12 / F.5). That leaves enough time to still multiple other opportunities to plan out retakes around other commitments and school exams. The last test dates that can be used for applications would be held in October (for Early Action and Early Decision) and December (for Regular decision) of the applicant's Senior year (G.12 / Y.13 / F.6). Any tests after that date are unlikely to reach the universities in time.

SAT Subject Tests
The SAT Subject Tests can be an additional headache, but one that isn't required for the vast majority of universities; only around a dozen universities consistently require their applicants to submit Subject Test scores. However, many of them do require or expect the scores for certain competitive majors, especially in STEM fields.
The Subject Tests can be especially challenging for students outside of the US because of how the high school curriculum is structured differently in most countries such as Hong Kong. Since most students outside of the US curriculum will not have completed their full subject curriculum until late in their senior year, these students would need to learn the content for the Subject Tests on their own in order to take the tests. This means that you need to plan in advance which tests you intend to take and make sure you have enough time to prepare.
Because the Subject Tests are very often not required, this makes the tests especially competitive, as only the best and most prepared students take these tests. At MIT and other top engineering schools, the median and expected scores for STEM-related Subject Tests, such as Math 2 and Physics, are 800 – a perfect score. In fact, over 20% of candidates in the Math 2 Subject Test score an 800! Going into these tests unprepared can give the wrong message to universities, so make sure you carefully assess whether you need to take them or not, and when.

English Proficiency Tests – the TOEFL and IELTS
The TOEFL and IELTS tests have a special place within the standardized testing requirements for international students applying to US universities. Many universities have this requirement separate from their other admissions test requirements; furthermore, according to NACAC's State of College Admission report8 Clinendinst, Melissa, and Pooja Patel. "2018 State of College Admission." College Application, 2019, www.nacacnet.org/globalassets/documents/publications/research/2018_soca/soca18.pdf., over 80% of colleges consider English Proficiency Exam Scores to be "considerably important" when assessing applications from international students.
However, unlike the SAT and ACT, these test scores are not used directly for admissions purposes. Instead, they are viewed as a threshold value that an applicant must meet in order to be considered. In other words, as long as a student has a score that is "good enough", a higher (or even perfect) score will not make a difference in the admissions office. The TOEFL and IELTS scores are simply to ensure that an applicant can communicate, interact, and learn in English without any problems.
What this means for Hong Kong students applying for US universities is that they need to ensure they can prove competency in learning in English, and not aim for just a high TOEFL or IELTS score. Many universities give waivers to the TOEFL and IELTS scores for students who can show that competency through various means, and that's one less headache along the path to applying to US colleges.

Quantum Prep is an education consultancy that focuses on placing their students at the best colleges or universities. We boast of diverse results. In addition to the traditional rap sheet of prestigious university acceptances, our consultants like to highlight the different paths they have sent students on. All of our students are different; we are proud of our one-on-one tailored approach towards university counselling. Submit your information for a complimentary 30-minute initial meeting, where you can get tailored individualized advice on how to put your best foot forward.
By Conrad Yu, Director of Development
Published 29-05-2020